Fiat Announces Chrome Appearance Groups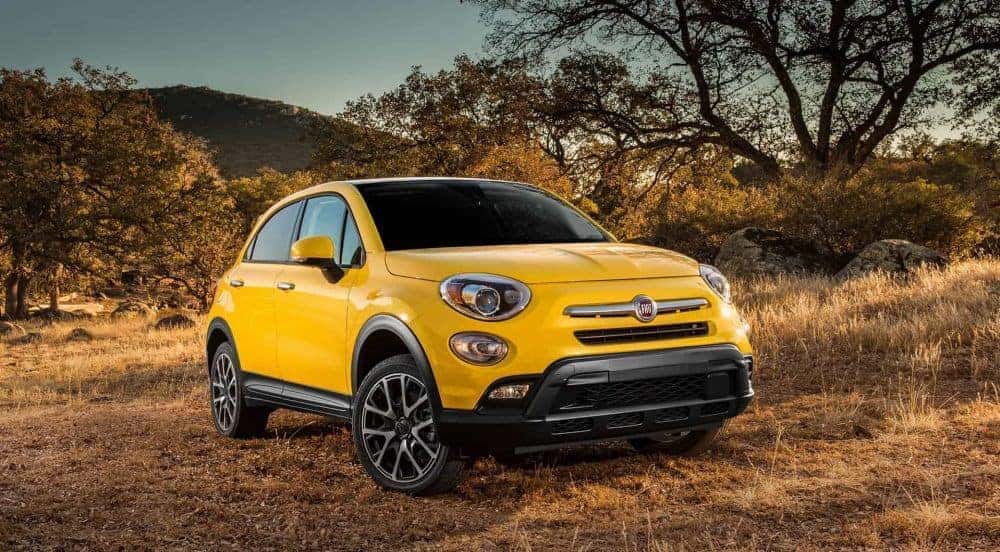 Fiat has announced brand new Appearance Groups with the 2018 Fiat 500L and the Fiat 500X! These Appearance Groups have a focus on adding chrome accents throughout the vehicles to give them more of a pop. Not that Fiat vehicles need any help standing out, as their distinctive style already puts them above their competitors. No matter which of these two Fiat vehicles you are interested in, the Chrome Appearance Groups were created to give a refined, custom, and sleek look. Are you looking for a Fiat that has it all? Then check out the Fiat 500L and 500X and add the Chrome Appearance Group! If you're interested in learning what features are included in these packages for the 500L and the 500X, then keep reading down below.
Fiat 500X Satin Chrome Appearance Group:
The group is offered on the 500X Pop model, no matter if you have the front-wheel drive or all-wheel drive configuration. This group comes with 17-inch aluminum wheels, automatic headlamps, fog lamps, and cornering lamps. You'll also get satin chrome accents on the front and rear badges, front fascia, fog lamp bezels, body-side molding, door handles, and exterior mirrors. The color of the 500X doesn't matter, as this group is available with every exterior color option!
Fiat 500L Chrome Appearance Group:
This group is offered on the Fiat 500L that comes in Blue Denim, Blue Tornado, Grigio Scuro, Rosso, Bianco, Nero, and Grigio Chiaro. The different features you'll find that come with this group include 17-inch aluminum wheels with black pockets, fog lamps, body-side molding chrome accents, rear-reflector chrome bezels, and front-fascia chrome accents. This means that your 500L is going to be shinier than usual, and you'll be riding in added style and individuality. This is especially true as the 500L features a 1.4-liter MultiAir Turbo engine that can create up to 160 horsepower.
Can you tell me more about Fiat?
Fiat is a brand that has been delivering classic Italian designs since it was first started. It took a while for North America to catch up, as the first Fiat 500 was introduced in March of 2011. Soon after that, Fiat began to take America over by storm, after already conquering the rest of the world. Now Fiat is creating vehicles that are unique, and filled with passionate self-expression. Simple, modern designs, filled with the latest technology? Can't go wrong.
Join the Fiat family by checking out our new inventory of Fiat vehicles! You can never go wrong with a Fiat, and with the addition of a Chrome Appearance Group package on the 500L or the 500X, you just have extra style waiting for you.