How to Test Drive a New Jeep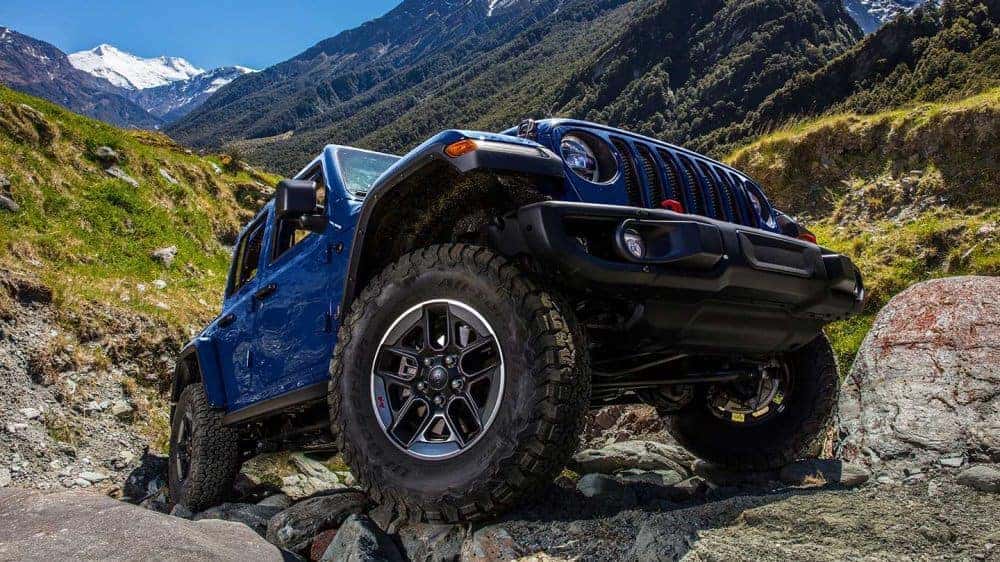 You're looking for a new vehicle, you've found one that might be the perfect match, but now that the test drive has come around, you don't know what to look for. We are here to help you solve that problem! Buying a Jeep is an incredibly exciting opportunity which allows the entire world to become your oyster, but how do you know which Jeep is right for you? We will be giving you helpful tips and things to look out for during your test drive. No one should be going into a test drive unprepared, and that's why we hope we can be a small part of why a test drive goes smoothly for you. To learn about these tips, read down below as we go over technology to look out for, off-roading capabilities, and everything else that goes into a great vehicle!
What are a few general test driving tips?
Regardless of the vehicle you're looking at, there are a few generalized test driving tips that are important to keep in mind. The very first one is to inspect the exterior of the vehicle for any color discolorations, dents, or anything that may be hanging underneath. This first overview is a necessity to make sure that the dealer is being upfront about potential issues. Beyond this exterior search, you will want to turn the vehicle on, drive it, and listen out for any noises that you might hear. This includes banging, ticking, or anything else that doesn't sound like it is within the norms. Make sure to also get comfortable, adjust mirrors, plug in your phone to play your favorite song, and watch out for potential blind spots.
What tips are unique to Jeep vehicles?
When it comes to a Jeep vehicle in particular, it should be no surprise that off-roading is a major sticking point to people's reasonings for buying one. Some dealerships offer off-road courses or trails for Jeep owners to try out, but even if that doesn't exist, you can still get a feel for its off-roading capabilities! Be sure to look at the tires, the clearance, evidence of skid plates, drive it over roads that aren't as smooth, and if possible you might even want to drive it on a stormy day. You will also want to pay close attention to all of the technology that is available to you, such as navigation. Even when it comes to on-the-road comforts, Jeep has plenty of answers to those sorts of questions. Ask about mileage, get comfortable in your seat, and bring someone else along to give you another opinion.
What Jeep inventory does Thomson CDJR offer?
We have a large inventory of Jeep vehicles at our dealership. These models include Cherokee, Compass, Gladiator, Grand Cherokee, Renegade, and Wrangler. Among these models, the Wrangler has always been the king of off-roading, and for additional fun on the pavement, you might want to consider a Renegade or a Compass. But there is no wrong answer when a Jeep is involved, and as long as you take your time during the test drive and get a true feel for the vehicle's capabilities, you will have no problem, no matter your choice!