Jeep Wave Customer Care at Thomson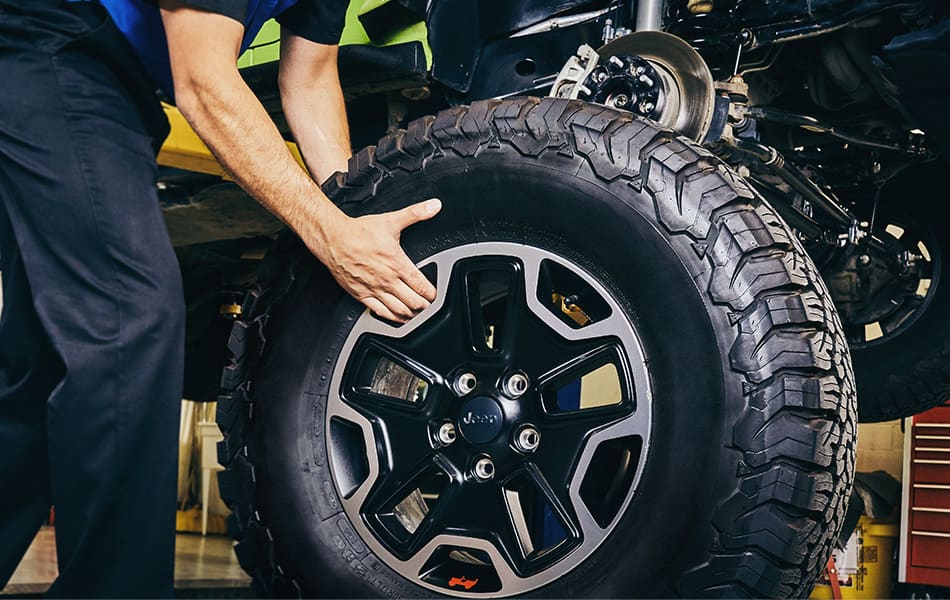 Jeep Wave Customer Care at Thomson
Presented by Thomson DCJR
Jeep owners are proud of their vehicles, as well they should be. Owning a Jeep goes deeper than just owning a car; it makes you part of a family. Jeep knows that a car is oftentimes the second largest investment of your life, so they want to help you take care of it as such. This is why Jeep has made the Jeep Wave Customer Care Program available on all 2021 models! At Thomson Chrysler Dodge Jeep Ram, we want to make sure your vehicle gets that same level of care, so we honor Jeep Wave in our service center. Continue reading to learn more about Jeep Wave and all its benefits!
What is Jeep Wave Customer Care Program?
Jeep Wave is a premium owner loyalty program. This means that when your Jeep is covered by Jeep Wave, you get access to 24/7 roadside assistance, exclusive vehicle care, and more. 2021 marks Jeep's 80th anniversary, and in addition to adding the 80th Anniversary Edition trim level to the whole Jeep lineup, all 2021 Jeep models come automatically enrolled in Jeep Wave. Jeep also has extended memberships from 24 to 36 months. How's that for an anniversary celebration!
What are the benefits of Jeep Wave?
When your Jeep is covered by Jeep Wave, you get your first three oil changes and tire rotations for free in the first 36 months of ownership. Additionally, owners get no-charge same-day car rental for routine maintenance, trip interruption coverage up to $1,000, and 24/7 roadside assistance. You'll also gain VIP access to Jeep events all across the country as well as access to exclusive events.
Is Jeep Wave Honored at Thomson DCJR?
Of course! When you bring your vehicle to the service center at Thomson Chrysler Dodge Jeep Ram, you'll get the care that Jeep intends to provide with Jeep Wave. You'll also get the confidence of knowing that only highly-trained technicians with years of experience are working on your Jeep. Our service professionals will help maintain your vehicle's best condition for the many miles to come with preventative maintenance like the first three free oil changes and tire rotations provided by Jeep Wave. The care doesn't stop there, though. You can trust our service center with everything from routine maintenance to mechanical repairs. Whatever you need, we look forward to seeing you!